This warming and comforting jjigae (Korean stew) is made with extra soft tofu (soondubu), thinly sliced meat, kimchi and anchovy broth. It really takes less than 30 minutes to prepare this flavor packed Korean tofu stew!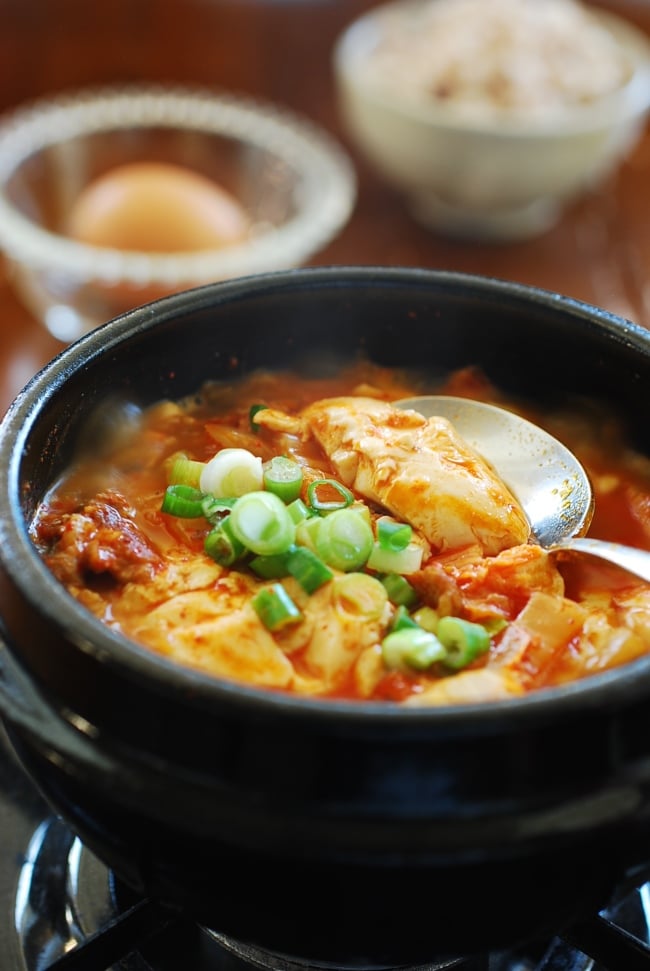 Today, I'm posting another soondubu jjigae (순두부 찌개), Korean soft tofu stew. This time, it's made with soondubu (also spelled sundubu, aka silken tofu), ripe kimchi and thinly sliced meat. Do you have a Korean tofu house near you that specializes in soondubu jjigae? Restaurants usually offer several variations (seafood, meat, vegetables, combination, etc.) on the menu. Which is your favorite variation? This kimchi soondubu jjigae is very popular. Try making it at home.
For the best results, always use fully fermented kimchi to cook with. If you have some salted shrimp (saewujeot, 새우젓) leftover from making kimchi, use a little to season the stew instead of using salt. It adds a nice layer to the flavor of the soft tofu stew.